Media and VoIP Gateway Products
These products are known as VoIP and Media Gateways. They allow traditional TDM networks to connect to SIP and/or H.323 VoIP networks. They have analog and digital T1, E1, DS-3, OC-3 and STM1 interfaces. They support multiple signaling TDM protocols and VoIP CODECs. They may also support advanced functionality like SS7 termination or SIGTRAN tunneling. Some gateways support external control via H.248 or MEGACO signaling. They range in size from a few ports to hundreds.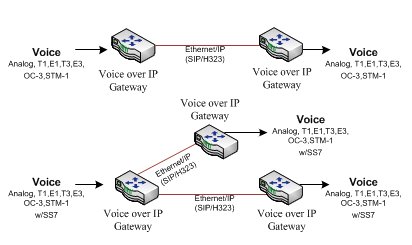 View our popular Media and VoIP Products:
Pulse Supply has many more products and solutions than listed. Please call us or email for a free consultation.