Cellular Gateway Products
The Cellular Gateway is at the heart of most solutions for accessing cellular networks. They provide the conversion between cellular and T1, E1, and VoIP. Gateways also provide access to cellular SMS (text messages) by converting to standard based TCP, HTTP and SMPP protocols. This allows the gateway to talk with most any software application or SMS aggregator. Gateways can also provide advanced functiionality by sitting between a PBX/Telephone system and traditional voice land line voice circuits.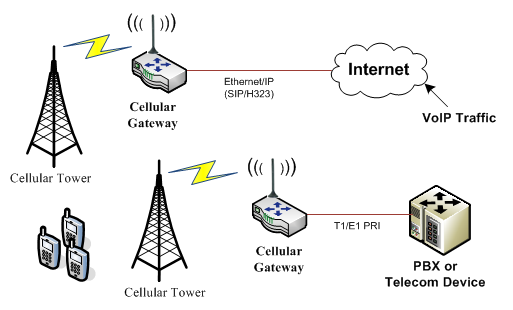 ---
View our popular Cellular Gateway Products:
Pulse Supply has many more products and solutions than listed. Please call us or email for a free consultation.