Traceable Patch Cords from Pulse Supply

Pulse provides solutions for high-density Fiber Optic patching and termination.
What are Traceable Patch Cords?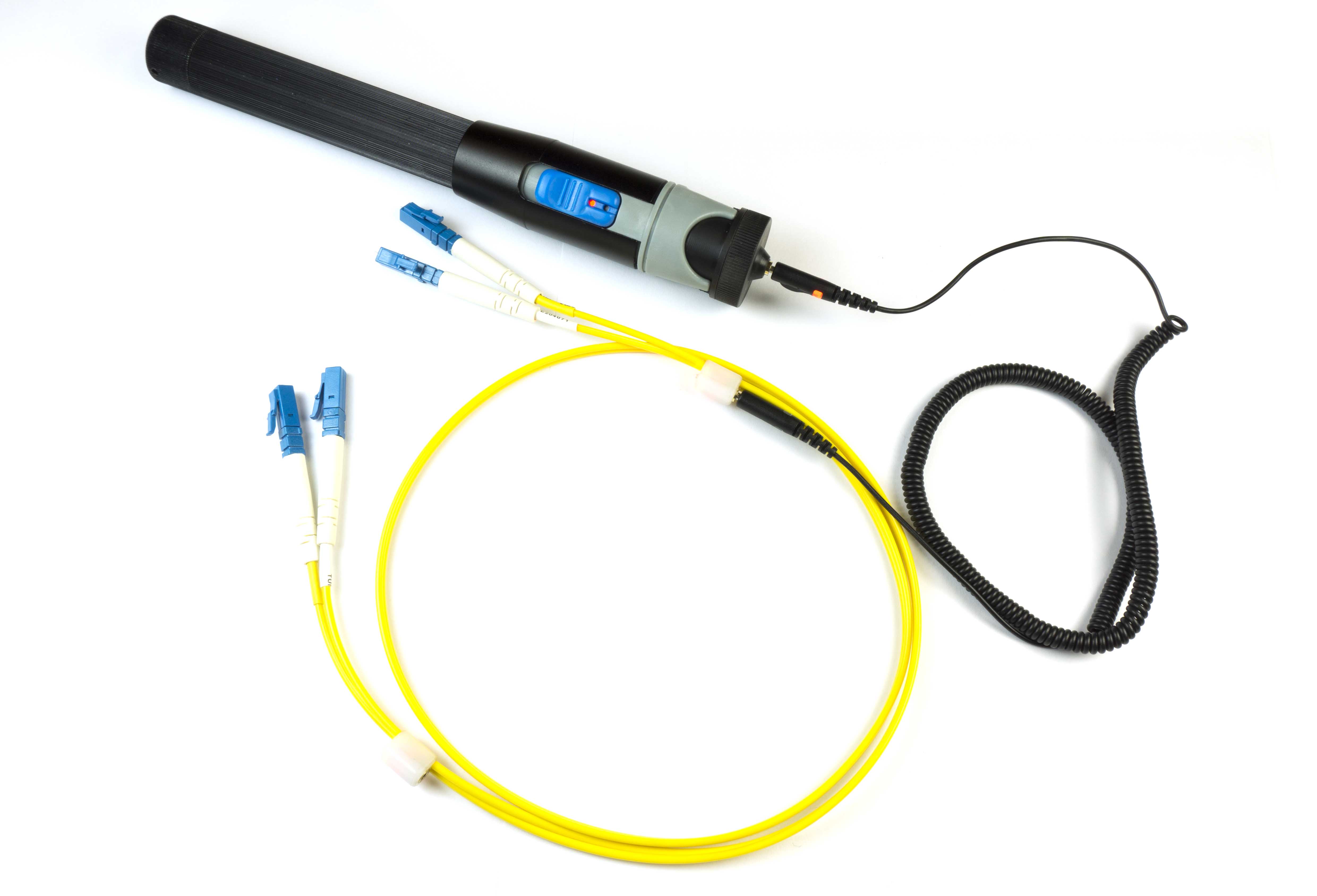 Traceable Fiber Patch Cords are an innovative solution for eliminating interconnection errors in dense fiber optic termination and patching environments. In the past, fiber optic patching grew quickly and patch panels were continuously added. This produced a large amount of fiber optic patch cables in a small area. Finding and moving a fiber patch cable became difficult and increased the chance of error in locating the correct fiber patch cord.
Traceable Fiber Optic patch cords provide several features and benefits.
LED indicator at both ends of the jumper. Visual indication of the far end of the jumper
Simple LED tool to apply power to one end of the jumper to easily identify the far end of a jumper in the connected area. Eliminates errors due to mislabeling, missing labels, or confusion in high-density frames
Assemblies are available in Singlemode Bend Insensitive Fiber
(BIF) and multimode OM3 and OM4 fiber types - Reduced insertion loss while routing cable through congested fiber trough and tray, dense frames, or between equipment
All assemblies meet TIA/EIA and IEC standards. RoHS compliant. Reduce OPEX cost by reducing installation, maintenance, and troubleshooting time
Available in a wide variety of connector types and lengths. Custom configurations available upon request, including multiple boot styles, colors, and angle options. Simplify and speed up deployment and cross-connect. Eliminate errors during the move and adds fiber capacity Simple ordering process of the right product for the application
Traceable Optic patch cords. are perfect for:
Data Centers
Central Offices
Mobile Switching Centers
Telecommunications Closets
Active and Passive Fiber Distribution Hubs
Multi-Dwelling Units
Or any high-density fiber optic patching environment