IP VIDEO CAMERA PRODUCTS
---
IP video cameras provide the real-time recording of video over modern IP packet-based networks. There are many types of IP cameras ranging from daytime, nighttime, infrared, hi-resolution, motorized and many other features, but recent advances in this technology all many features to be in a single camera model. Motorized zooming, panning, and tilt have been replaced with high-resolution lenses that provide digital manipulation for zooming in or panning. Many WIFI IP cameras operate with signaling protocol and codec standards making them compatible in most networks. Open-source video CMS programs allowing multiple IP cameras to be monitored from one location from a web browser.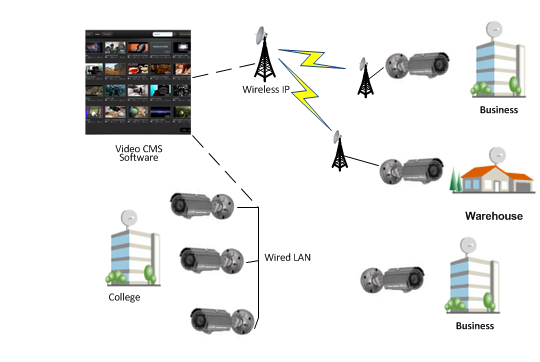 ---
View a couple of our popular high-quality IP Video Camera Products:
Pulse Supply has many more IP camera products and solutions than listed. Please call us or email us for a free consultation.