I am a utility with legacy Analog Tie lines and need a new solution!
Many utilities and municipalities have legacy analog equipment and tie lines that are expensive and/or hard to procure. You have the same problem many utilities are facing across the country, your legacy equipment is getting harder to maintain and the circuits they communicate over costly, out of date, and harder to find.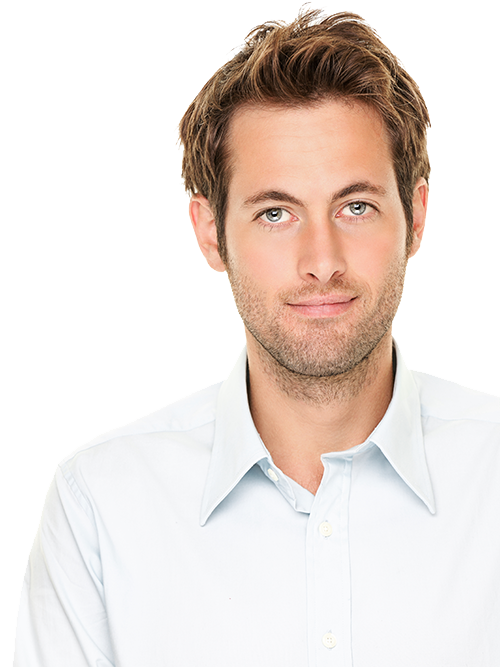 Security is now required and adds to your dilemma. So many new governmental regulations concerning security have now been put in place. You not only need to transmit these legacy analog circuits, but they have to be secure and safe from criminals and hackers.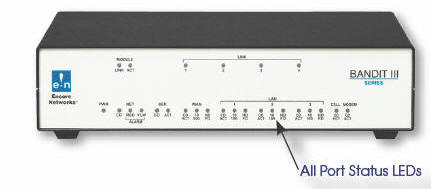 Introducing the Bandit 3 industrially hardened cybersecurity appliance with integrated router, firewall, terminal server, serial to IP converter, legacy protocol conversion, and VPN functionality. Ideally suited for electric, gas, oil and water utilities, AMI/AMR, transportation, green energy, and traffic control system applications, the BANDIT 3™ ensures system data and SCADA network connections directly to the Internet, secure Wide Area Network (WAN), and/or Local Area Network (LAN), or commercial cellular data IP services.
Cybersecurity is an urgent issue in industries where advanced automation and communications networks have mission-critical applications and high reliability is of paramount importance. These industries have mandated industry-specific requirements to ensure their data networking and cyber assets are reliable and secure. The BANDIT 3™ has the necessary features to comply with the most stringent security requirements.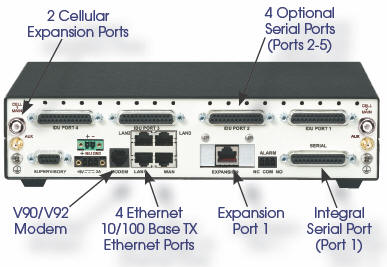 The BANDIT 3™ supports up to 6 serial RS232 ports, an integrated four-port fully managed Ethernet switch, selectable power supplies and redundancy options, and an optional integrated V.92 modem. In addition, the BANDIT 3™ supports two expansion slots supporting optional digital connectivity modules such as Fiber, Ethernet DMZ, T1/E1 CSU/DSUs, 56/64K CSU/DSU, or 4 wire E&M, allowing for connectivity to microwave, satellite, IP, Frame Relay/MPLS services, analog radio and/or cellular connectivity modules allowing connectivity to public carrier secure cellular data services. Supported cellular interfaces include CDMA 1X/EVDO Rev A and GSM GPRS/EDGE/UMTS/HSDPA/HSPA.
Summary Points
The industrially hardened cybersecurity appliance
IP Sec with DES, 3DES, and AES (256)
Manageability (Monitoring and Configuration)
Provides connectivity over any network (MPLS/Frame Relay or IP network to include Fiber, Ethernet, VSAT)
Cellular connectivity option
Up to 6 serial ports for legacy traffic support
Alarm Ports
Legacy protocol support - serial and IP conversion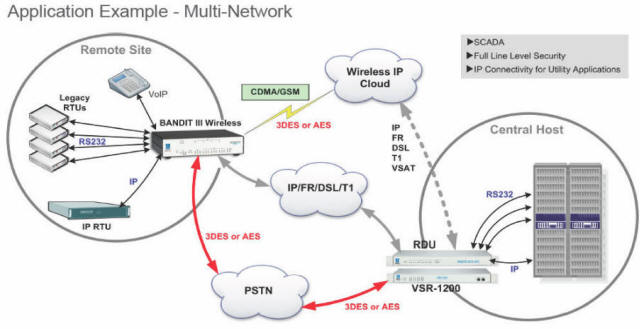 Download the Bandit 3 datasheet:
Please call us or email to find out more about the Bandit 3 Industrially Hardened Security Appliance and what we can do for your business.