SMALL TO MEDIUM OFFICE NETWORK FAX SERVER HARDWARE
---
These small to medium office Network Fax Servers are perfect for offices and organizations with less than 500 people. They operate over standard analog telephone lines. This line of fax server hardware products provides many of the services you may find on large systems like Print to Fax, Fax to Print, Fax to Email, Email to Fax, and T.38 fax over IP. Many businesses are still utilizing older inefficient hardware-based fax machines, fax modems, or windows fax applications and require more department-based features to share and collaborate. Other features like Email to Fax and web-based management are now requirements to allow employees to be more productive. Small office network fax servers were created to solve these problems and be cost-effective.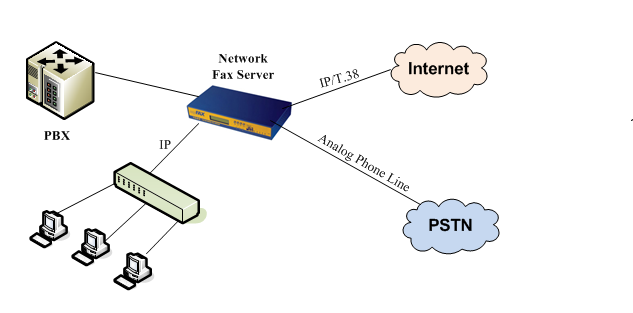 Many small office Network Fax Servers today share advanced features that were once only available to Enterprise Network Fax servers. The solutions are rich in features and allow a small business to have a large enterprise image. Some of these features include the ability to fax from any application, automate inbound routing to the proper individual or group, add additional fax capability to existing Multi-function printers (MFP), billing and audit trails, advanced reporting tools, and simplified administration to configure users and groups. Many solutions have a local application for the desktop or laptop to make faxing seamless within Microsoft windows providing no required training, address books, and customizable controls for specific applications. Some solutions have Fax over IP (T.38) built-in solutions to work alongside traditional analog phone lines. Others have file-sharing capabilities on a PC or server, PDF creation engines, and Email gateways to simplify the management and delivery of faxes.
---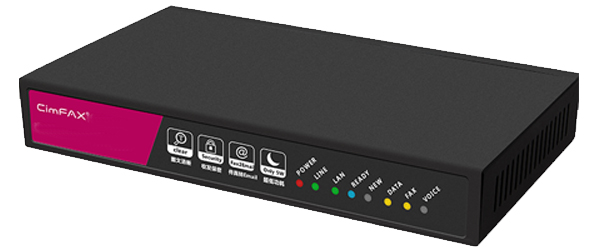 View our popular Small to Medium Office Network Fax Server Products:
Pulse Supply has many more analog and digital FAX products and solutions than listed. Please call us or email us for a free consultation.