LTE (Long Term Evolution) Wireless Products
These wireless products have recently been introduced with the intent to replace WiMax due to its increased bandwidth capability. It is based on cellular technology from GSM and UMTS. Both Point to Point and Multi-point applications are supported with superior mobility support. Cellular providers will adopt this technology first since it will address a logical upgrade path from 3G. The bandwidth capability will increase to a theoretical limit of 1Gbps and latency will decrease over Wimax and 3G solutions. At present only a few large wireless manufacturers are providing products. LTE is now in the beginning process of being replaced with 5G and provides a huge advancement in speed and bandwidth.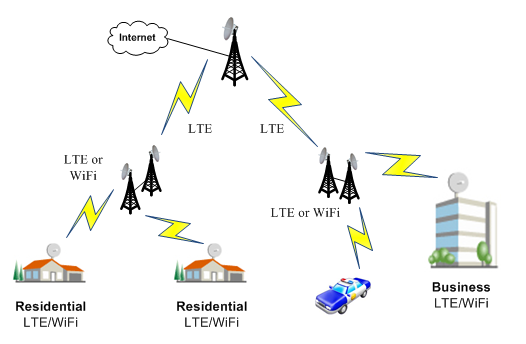 ---
See our Industrial Wireless Routers for 3G/4G and 5G products.
Please call us or email to discuss LTE and possible options.
Pulse Supply has many more products and solutions than listed. Please call us or email us for a free consultation.