NetPerformer - Satellite Router and Interface Converter
WAN Multi-Purpose Device
Legacy Low-Speed Serial Data and Analog/Digital Voice Conversion
---

The NetPerformer® product line is the legacy leader in satellite routing, legacy serial data, analog/digital voice and interface conversion with unparalleled performance and features where modern IP routers either do not support legacy options or more security is desired. Whatever Satellite Data or Voice application you may require, the NetPerformer should be on your list to compare and consider. With an impressive set of features and benefits, you know you're making the right choice:
Support for T1, E1, J1, and legacy low-speed Serial Network Interfaces including RS-232, RS-530, RS-449, V.11, V.35, V.36 and X.21
Support for Microwave and Satellite Networks in Point to Point and Multi-Point Topologies with SkyPerformer® - SCPC, and TDMA
Support for a low form factor - 2U High
Support for Analog Voice interfaces - FXO, FXS, and E&M
Support for Digital Voice Interfaces - T1, E1, J1, PRI and BRI
Great replacement for Channel Bank applications - Solve legacy TDM applications when you have to use legacy analog or digital voice interfaces
Low power consumption - Less than 70 watts
AC or DC Power Supplies
Support for Legacy Data Protocols both Asynch and Synch - ENQ/ACK, XON/XOFF, transparent, PPP, BDLC, HDLC, SDLC, X.25, X.25 over Frame Relay annex F/G, COP, BSC, VIP, IBM/RJE, Uniscope, Poll/ Select, Siemens Nixdorf, JCA, Zengin, RFC-1490, UNI-DTE, UNI-DCE
Supports IP Routing and Bridging - IP RIP V1/V2 or Static, OSPF, NAT, IP Multicast IGMP V1/V2 PIM-DM, BootP/DHCP relay, DHCP client, IPX RIP, and SAP, LLC2, 802.1p/q prioritization and VLAN, 802.1D Spanning Tree Protocol (STP), MAC Layer\
Supports FAX - FAX Relay: Group 3 FAX over PowerCell. Super G3 is configurable to pass through or fall back to G3. Group 4 FAX and another non-voice bearer ISDN channel at 64K
Supports Modem Relay - V.32bis demodulation up to 14.4Kbps, STU-III secure phones over PowerCell, modem pass-through (G.711) for other modems
Supports Voice traffic routing with alternates destinations and digits manipulation using local mapping tables, locally switched TDM calls (hairpin)
Supports Voice Signaling and Conversion - ISDN and QSIG T1/E1 PRI and BRI signaling: EuroISDN/ETSI, National, and Japan, T1 signaling: robbed bit signaling, CCS transparent, SS7 transport with idle filtering and spoofing,
E1 signaling: CAS, CCS transparent, SS7 transport with idle filtering, Digital CAS Signaling types: Immediate, Wink, FXO, FXS, FXO ground, FXS ground, E1/R2 (compelled, semi-compelled, DTMF), PLAR, custom (9230 only), Mu-law or A-law coding
Compliant - EMC - Emission FCC Part 15, Class B EN 55022:1998 + A1 + A2, AS/NZS CISPR22, EMC - Immunity EN 55024:1998 + A1 + A2, Safety IEC 60950-1, EN 60950-1, UL 60950-1, CSA C22-2 N°60950-1, AS/NZS 60950, Telecom - Digital FCC Part 68 + TIA-968-A, IC CS-03 Issue 9 - Part 2 and Part 6, AS/ACIF S016, AS/ACIF S038, TBR 1 + TBR 2, TBR 3, TBR4, TBR 12 + TBR 13, Telecom - Analog FCC Part 68 + TIA-968-A, IC CS- 03 Issue 8 - Part 1, AS/ACIF S002, TBR 15 + TBR 17, TBR 21
Lower Power Cost - Up to 80% less power consumption compared to older technology
Security and Protection - Utilize legacy serial data and analog voice in applications where increased security is required over modern Internet-based solutions. Perfect for government organizations and institutions who often need to slowly upgrade their networks over many years and reduce the possibility of security breaches.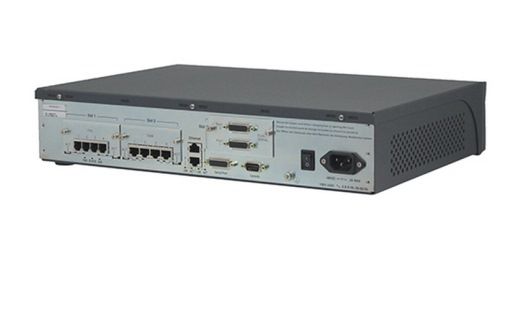 NetPerformer's family of cell relay access devices integrates data and voice applications onto a single Wide Area Network (WAN). The result: award-winning solutions that transport any service; voice, fax/modem, LAN, and legacy serial data over any network infrastructure, including TDM, IP, Frame Relay, and ATM. We call it the "Power of Convergence"; voice, video, and data on one cost-effective, bandwidth-efficient, and easy-to-manage network. NetPerformer brings the Power of Convergence to even the most remote locations where terrestrial networks are unavailable but integrated voice and data communications are a must.

Supporting end-to-end voice, fax/modem, data, and LAN services on one network, NetPerformer delivers these capabilities over satellite or hybrid satellite/terrestrial infrastructures, forming a single, seamless network that reaches anywhere. Where do you need to go?
Extend Your Reach NetPerformer's modular expansion capabilities allow your organization to start small and then control growth in line with your network needs.
Converged voice/ data services
E1/ T1 voice trunking
TDM, Frame Relay, or IP backhaul over satellite
The clear and alternative choice for single/distributed star and partial/full-mesh networks where modern security is an issue, NetPerformer is ideal for small to large-size networks requiring voice and multi-protocol data and LAN support. Whatever topology is right for you, NetPerformer will ensure it runs at peak performance and with unparalleled efficiency!
Point to Multipoint Ideally suited to NetPerformer; Single star topologies are typically used in small to medium size networks and carry a mix of voice and data, with remote locations communicating to a central site.
Mesh Ease of management and fewer bandwidth requirements make NetPerformer the perfect fit for the network that demands full-mesh connectivity – linking all your remote locations via a single satellite hop using SkyPerformer over SCPC technology.
NetPerformer provides a single platform for a combined satellite/terrestrial network, translating to less equipment and less training time. And if terrestrial lines do become available in the service area, a simple software configuration brings NetPerformer back down to earth – allowing you to maintain the same hardware platform and management system on which you have come to trust and depend.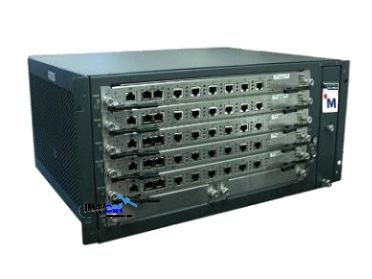 FEATURES & BENEFITS
A uniform network
Simplify deployment and management with a single interface and hardware platform for both satellite and terrestrial networks.
Easy migration
Install a satellite network today and in the future transfer to a terrestrial network without forklift hardware upgrades.
Converge voice & data capability
The ideal solution for regional or central offices in a converged network, NetPerformer allows each site to be configured with just the right combination of services – including satellite or terrestrial connection to the network – and just the right amount of performance and scalability to avoid unnecessary cost. Support for key analog and digital signaling methodologies allows NetPerformer to seamlessly connect to the most popular PBX systems and distributed satellite-based nodes, saving costs by converging all traffic onto a single network.
Optimal multiplexing performance
NetPerforfmer's award-winning cell-relay multiplexing technology enables optimal voice and data integration and prioritization.
SNMP compliant MIBs and GUI Interface
NetPerformer can be managed using today's most popular open base network management platform. ACT View 3000, NetPerformer's dedicated network management system, also enables users to easily manage their network through a high-performance intuitive Graphical User interface (GUI).

Any-to-any voice switching
Integrate disparate phone systems across various sites, driving OPEX savings, and increasing flexibility.
ADAPT TO ANY TERRAIN
Wherever in the world, you need to be, whatever your network needs, NetPerformer can extend your business across any terrain just as it has for many leading network providers, Fortune 500 companies, and demanding private enterprises.
WHETHER YOU NEED TO MANAGE A GLOBAL DISTRIBUTION NETWORK...
Multinational Beverage Maker Links Disparate Locations – From its production and distribution hub in Jakarta, this Fortune 500 Company has finally realized toll-quality voice service and superior data throughput over one, cost-effective network – to even its most remote sites across South East Asia. With future plans for expansion, they'll be counting on NetPerformer's combination of satellite and terrestrial support more than ever.
PROVIDE CARRIER-GRADE SERVICES TO THE FARTHEST REACHES OF THE GLOBE...
Troops in Afghanistan Phone Home – When a major European long-distance reseller was tasked to implement an international telecommunication service for the United Nations Peacekeepers in Afghanistan, they needed a network that required minimal infrastructure and, due to the volatile political environment, no on-site support. Their only choice to be able to integrate voice and data services was NetPerformer. In just two months, a comprehensive network was deployed using a creative combination of prepaid long-distance calling cards, and 800 numbers and both satellite and public networks support. The army gained access to the outside world while being able to operate on the move. For the soldiers calling home, NetPerformer's optimum bandwidth usage offered affordable and top quality carrier-grade communications with their family and friends
CONNECT TO REMOTE MANUFACTURING OPERATIONS...
American Major Mining Operation Stays in Contact –
Dotted across the rugged Mexican interior, eight remote mining locations stay in constant contact with
one another – above as well as below ground. Their only link with the outside world – a hybrid satellite/ terrestrial Frame Relay network between the U. S. and Mexico became a reality with the deployment of NetPerformer. Where it was impossible before, real-time voice calls and data exchange between miners and management is now handled over one network.
OR PROVIDE MARITIME-BASED COMMUNICATIONS...
Ship to Shore for a Leading Luxury Liner – For one of the world's greatest passenger ships, the telecommunications challenge– one network for passenger ship-to-shore voice and fax, on-board business voice, fax, and data, as well as providing communication between the ships' LAN and the company's headquarters – could only be overcome by a network utilizing both satellite and terrestrial topology. And NetPerformer stays on target – anywhere in the world, she's steaming full speed ahead.
NetPerformer adapts to any terrain, bringing your organization the most cost-effective communications network solutions through:
Integrated voice & data over satellite
One–to-many broadcast technology
One hardware platform for both terrestrial and satellite network
One all-encompassing network management system

Have more questions about legacy Netperformer products? Call us at 410-583-1701 or email us at questions@pulsesupply.com.