Ethernet Switch Products
These products create computer networks by connecting Ethernet devices such as computers, laptops, servers, appliances, etc. together. Ethernet Switches have copper, fiber, or SFP ports that are attached to a high-speed backplane for handling and separating large amounts of IP bandwidth from 100Mbps to 400Gbps. They typically operate at Layer 2 of the ISO models, but some higher-end models operate at Layer 3 (routing) and 4 (transport). Core Switches are primarily used by Enterprise Businesses and Data Centers. Edge Switches are used by individual small to medium size businesses and organizations.
Core Switches
Pulse Supply recommends, supports, and sells Arista Network Core Switches.
Arista Network Ethernet Core Switches provide the following features:
High Performance, Low Latency Switches
Universal Spine and Leaf
High Density/Speed Switching and Routing
QoS Fabric Fairness
Up to 230Tbps Performance
Up to 288 400G Interfaces
Up to 432 100G Interfaces
Up to 2304 10/25 or 50G Interfaces
Up to 48 Bpps Throughput
Cloud Networking & Scalability
Cognitive Campus Switches
Hybrid Cloud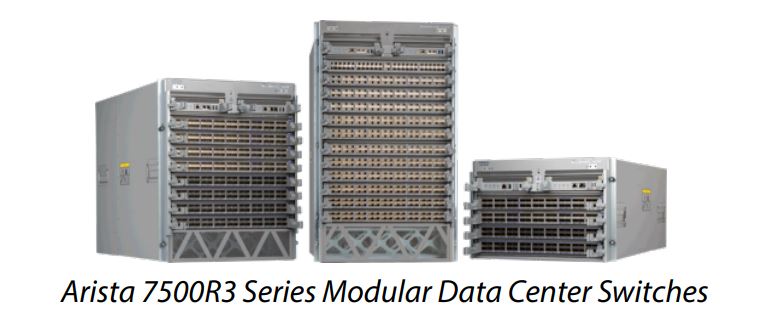 Download the Arista Networks products brochure
Visit our full section on Arista Networks Switches
Edge Switches
Pulse recommends, supports, and sells Adtran Netvanta Edge Switches.
Netvanta Ethernet Switches provide the following features:
Affordable platforms with flexible product options make it easy to find a quality solution to meet your specific network needs
Port counts from four to 48-ports and up to Gigabit speeds to accommodate your network's most bandwidth-intensive applications
Robust QoS, Class of Service features, and PoE make it easy to transition your network to accommodate VoIP applications
Integrated wireless access controller for management of Wireless Access Points; available on some models
Industry-leading 10 Year North American Warranty
No need to relearn programming for Cisco© trained personnel
An intuitive web-based graphical interface
Standard and 7x24 Support contracts

ADTRAN provides a full line of powerful, business-class Ethernet switching solutions for all your network needs. Perfect for SMB and multi-site enterprise networks, NetVanta Ethernet Switches address today's highest networking priorities from bandwidth expansion and VoIP migration, to network security and wireless LANs. Choose from managed Fast Ethernet, Power over Ethernet, or Gigabit Ethernet product lines. Our ethernet switches are differentiated by their security, ease-of-use, and management features like MAC-based port security, web-based GUI with configuration wizards, and cable diagnostics.
Download the Netvanta Business Networking Solutions Brochure to get started.
Visit our full section of Adtran Products
Pulse Supply has many more products and solutions than listed. Please call us for a free consultation.