Microsoft Teams Video Room Kits
Simplified Kits for Microsoft Teams room conferences
---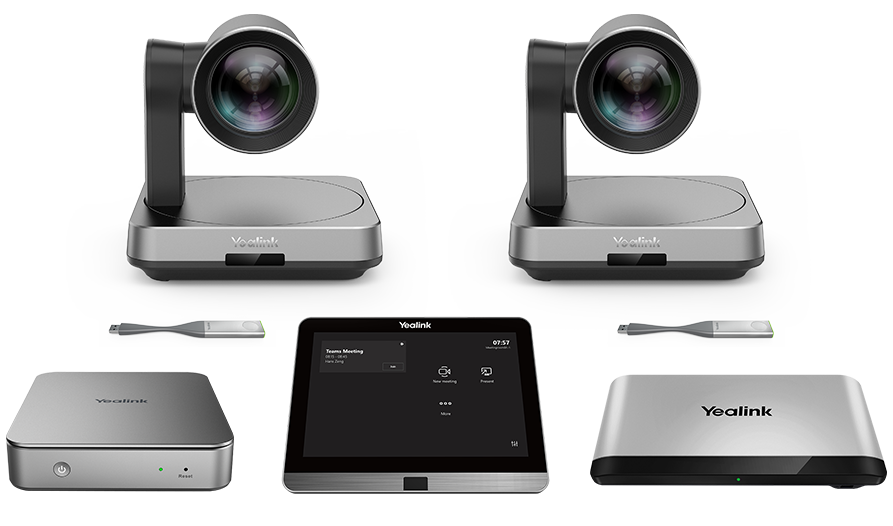 Pulse Supply and Microsoft Teams are your perfect video room solution.
Microsoft Teams is a leader in video conferencing services. Brought to the forefront by Covid-19, it changed the way in which we communicate and collaborate in business. Though we could use integrated cameras and microphones from our PCs and Smartphones, the quality and momentum of a meeting can suffer greatly.
Video Room kits to the rescue.
With video and audio quality suffering, a video meeting held inside a company office or room requires certain components to provide a high-quality experience for the participants. The problem is how do I choose the right equipment with so many individual parts and pieces available? Pulse Supply has high-quality, ready-to-go kits that include everything you need for a professional, room-based video conference using the Microsoft Teams video service.
Small to large and huddle video room support for Microsoft Teams.
Whether you have a small huddle room or an extra-large conference room, Pulse Supply has you covered with an easy-to-setup and use Microsoft Teams video conference kit. From a simple meeting bar to a mini-PC-based solution with touch panel controls, Pulse Supply makes it easy to purchase the right Microsoft Teams kit.
Pulse Supply has been providing Video Conferencing solutions to all of North America for over 20 years. Where quality and pricing are typically not possible together in battery solutions, Pulse Supply has achieved this combination through volume and passes it on to our valued customers. If you need Microsoft Teams video room conferencing kits, make sure you call Pulse Supply first and save some of your project budget for other important build-out needs.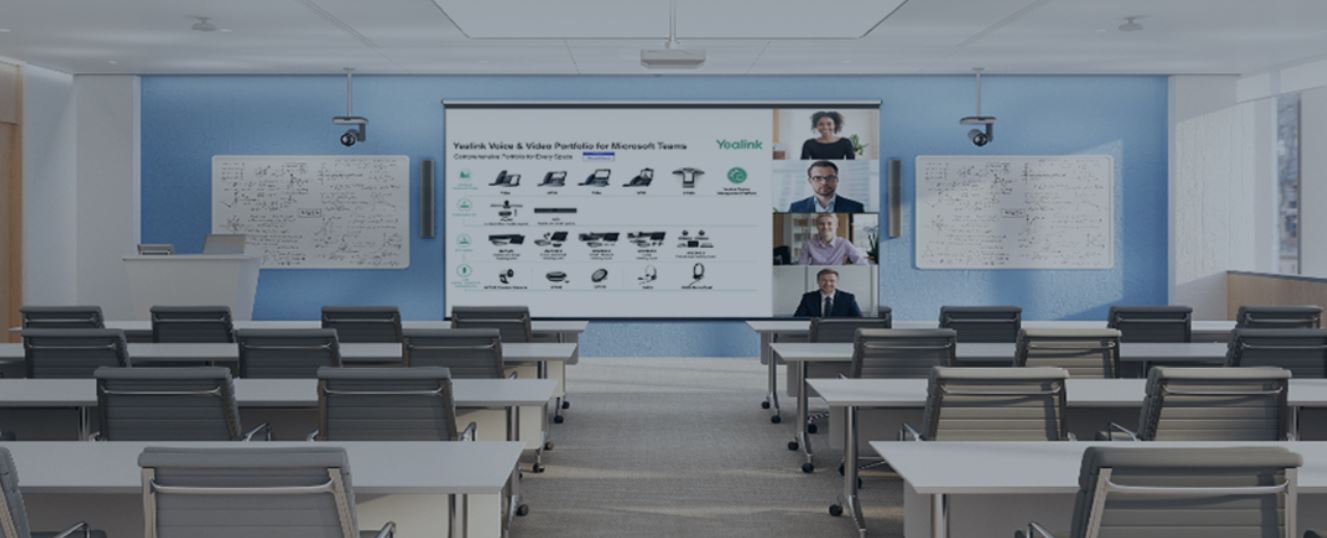 ---
Pulse Supply is at the forefront of Video Conference technology, such as:

Simplified Video Room Kits
High-Quality Video
High-Quality Audio
Microsoft Teams Compatibility
Small to Large Video Conference Rooms
Huddle Video Conference Rooms


When Video Room Conferences with Microsoft Teams require quality and precision, choose Pulse Supply

Pulse Supply is not only a leader in video conference kits, we match the hardware we provide with your overall networking requirements. When it's time for Microsoft Teams Video Conference Kit solutions, make sure you call Pulse Supply to get your free consultation and quote.
Have more questions about Microsoft Teams Video Conferencing solutions or products? Call us at 410-583-1701 or email us at questions@pulsesupply.com.