Millimeter Wave Wireless Products
These wireless products operate in the higher frequency of 60 and 70/80 Ghz with speeds up to 10 Gbps. These products are designed for shorter distances up to 9km, though most useful distances are under 5km at best due to weather and rain zones. These products are perfect for building to building communications at 5km or under. They typically pass the full bandwidth advertised unlike other wireless technologies stating raw throughput. They are designed for IP, but since there is so much bandwidth available you could hook external equipment to support legacy TDM and Voice interfaces.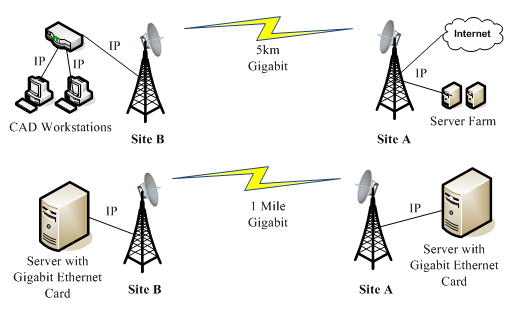 ---
View our popular Millimeter Wave Backhaul Wireless Products:
Pulse Supply has many more products and solutions than listed. Please call us or email for a free consultation.