Session Border Controller (SBC) Products
Session Border Controllers provide several features for VoIP Networks. They assist in the control of the signaling and/or media streams in both setup and tear down of calls. They were originally used between service providers who would be in a peer to peer network. This allowed the 2 networks to be protected from other. Since then SBC's roles have expanded so service providers can deal directly with residential and enterprise businesses. These functions include protection from Denial of Service attacks, toll fraud, hidden networks, encryption of signaling and media. They also expand capability by allowing NAT transversal, IP4 to IP6 conversion, VPN services, protocol translation and more.
Pulse recommends, supports and sells Sonus Networks Session Border Controller products and solutions.
---

Sonus Networks provides the following features:
Superior performance under load and market proven and tested by the top ranking Enterprises and telecoms
The most widely deployed session policy control engine in the industry
The fastest embedded media transcoding engine in the industry
Exceptional resilient security features
SIP, SIP-I/ SIP-T, SIP/H.323
Up to 150,000 Sessions
Transcoding
Line rate DoS/ DDoS, and Rogue RTP protection
TLS, IPSec (IKEV1) for signaling encryption
Secure RTP/RTCP for media encryption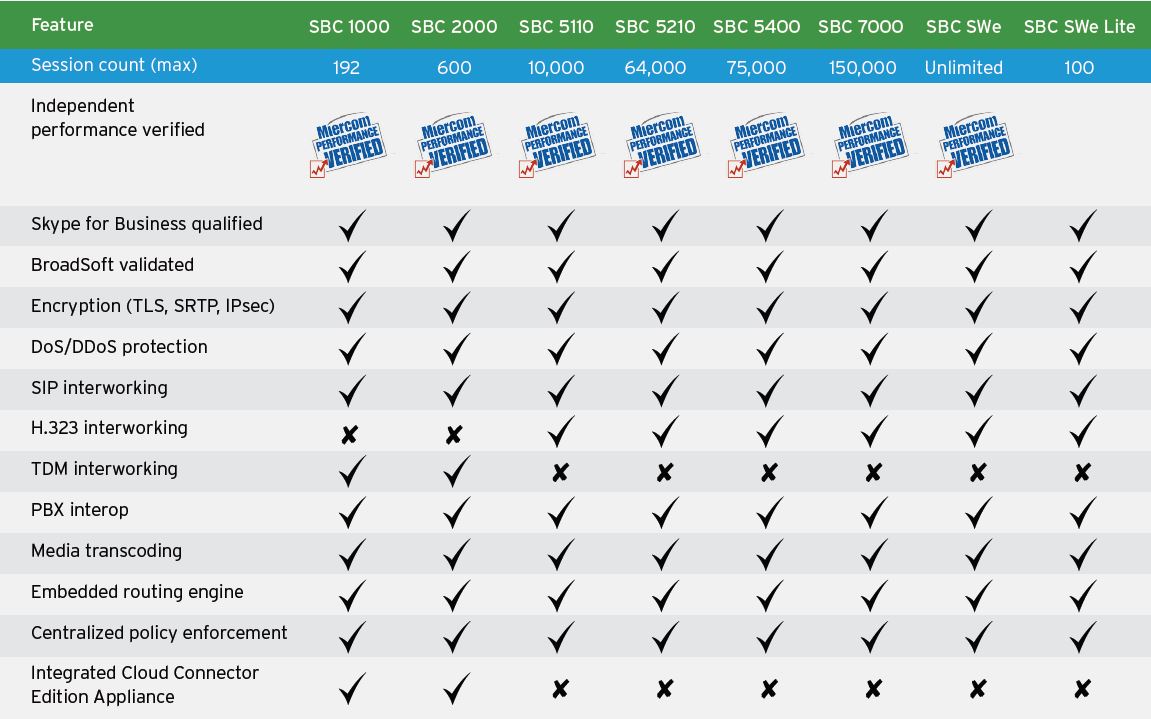 Session border controllers (SBCs) are powerful network devices that protect, secure, simplify and standardize real-time, SIP-based multimedia communications including Voice over IP (VoIP) and video. If your business uses a VoIP network or is thinking about SIP trunking to reduce costs, you probably either own an SBC already or are thinking of buying one right now. If your enterprise wants to reduce up to 75% of its current telephony costs, it can do that by implementing VoIP and SIP trunking services – but you'll need an SBC to start saving.
The Sonus SBC SWe (Software edition) is the industry's first software-based Session Border Controller (SBC) architected to deliver unlimited scalability with the same advanced features and functionality of the Sonus SBC 5000 family of products on a virtualized platform – without compromise. The SBC SWe features the same code base, media transcoding and security technology found in Sonus' award-winning hardware-based Sonus SBC 5000 Session Border Controller Series. The only difference is how customers choose to deploy it: on industry-standard servers, in virtualized environments or as a hosted service. The SBC SWe operates seamlessly with the existing Sonus SBC product portfolio.
As a leader in secure SIP networks, Sonus has long offered high-performance Session Border Controller (SBC) solutions. Today, Sonus offers a family of SBC products–SBC 5100, SBC 5200, SBC-7000 and SBC 9000–that represent the fastest-growing SBCs on the market today. Recently, SBCs have moved beyond simple border mediation to address the new features and network requirements brought on by the multimedia communications explosion. In response to these changing market demands, Sonus SBCs feature unique characteristics that make them ideally suited for the next generation of SIP communications:
View these popular Sonus Networks SBC Products:
Pulse Supply has many more products and solutions than listed. Please call us or email for a free consultation.