Signal Converter Products
---
Signal converter products allow older voice-based TDM networks to work with modern voice equipment where the signaling does not match. In countries using older protocols such as R1, R2, C5, Qsig, V5.2, ISDN PRI and SS7/C7 variants and many manufacturers in the USA may not have the protocol supported with no plans for future development. Signal converters also convert SS7/C7 to SIP since many VoIP gateways do not have that feature available.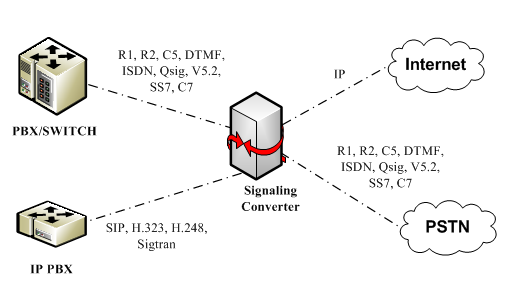 ---
View our popular Voice Signaling Conversion Products:
Pulse Supply has many more signaling and conversion solutions than listed. Please call us or email us for a free consultation.